Boya BY-M1 Omnidirectional Lavalier Condenser Microphone Review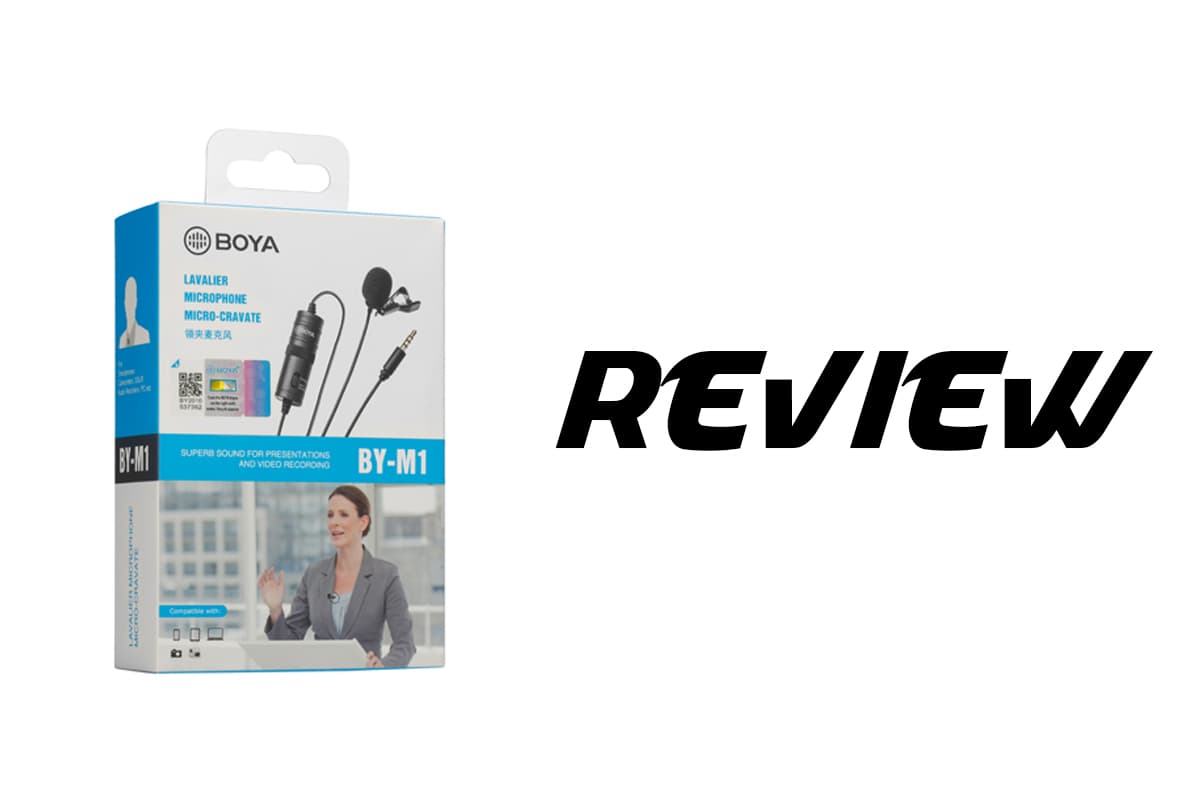 Boya BY-M1 Omnidirectional Lavalier Condenser Microphone
Are you singer, youtuber, podcaster or vlogger? So you need a good budget microphone so that you can record your voice professionally. What if I tell you that you can get one of the best lavalier microphones in just under Rs. 1000. Yes, you heard it right. There is the best lavalier microphone available for less than Rs. 1000 in the market which is mostly used by most of the YouTubers, Singers to record their voice and music because this mic gives a professional audio recording on a budget.
Recently, I had brought this Boya Mic (Model No. BY-M1) from Amazon for one of my friends who is a singer. This boya mic price cost under Rs. 1000. I will definitely share my valuable experience with you.
Also Read: Audio-Technica ATH-M20x Over-Ear Professional Studio Monitor Headphones Review
Let's see first what will you get inside of the box
Inside the Box
Boya Mic with 20ft Audio Cable
1/4" Adapter
Foam Windscreen
Lapel Clip
LR44 Battery
Friendly Travel Pouch
User Manual
Let's discuss each of these accessories we will get one by one
Boya BY-M1 Omnidirectional Lavalier Condenser Microphone
The Boya mic designed with a custom omnidirectional signal capsule. It can capture broadcast-quality sound from a 360-degree range. The best part of this product which I got is that it comes with 6m long audio cable which is useful if you are away from your camera or smartphone.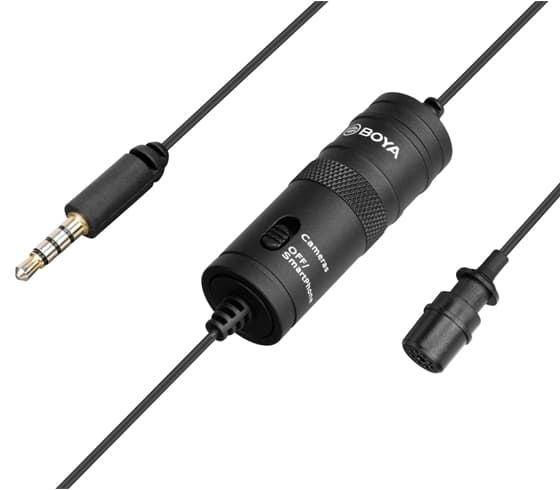 It has a button of ON/OFF or Camera/Smartphone. Let's understand what this button actually does.
(A) When you switch to ON/Camera mode, the power will turn on and use the battery (inside it) to power up the microphone so that you can use the mic with the camera.

(B) When you switch to OFF/Smartphone mode, the power will shut down. This mode is used when you are recording from a smartphone.
Boya BY-M1 connected with camera and smartphone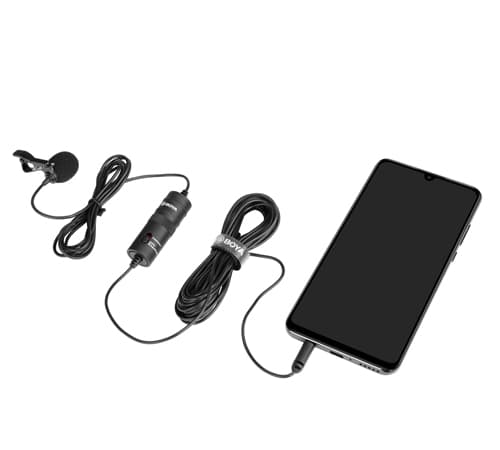 Note: If the mic is on Smartphone/OFF mode then you cannot use it to record through the camera because it requires some external power. But you can this microphone without a battery to record using a smartphone as this mic uses actually a smartphone's battery.
Also Read: Audio-Technica ATH-M20x Over-Ear Professional Studio Monitor Headphones Review
1/4" Adapter
This Boya mic comes with a 3.5mm 4-pole golden plated TRRS output connector, so you can connect it to smartphones, laptops. ¼" adapter is used so that you can connect this mic to cameras, mixers, audio-interfaces, etc. also because it requires ¼ aux input.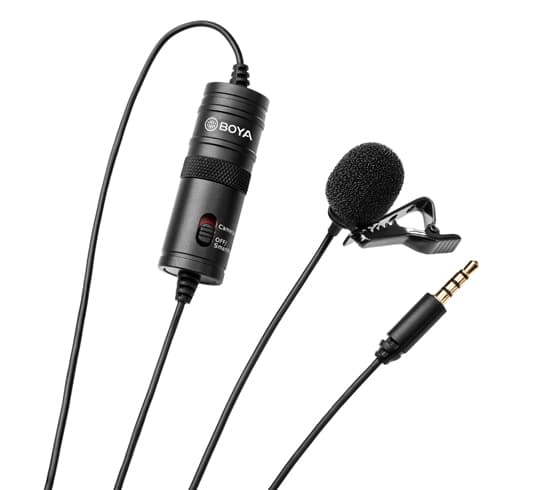 Foam Windscreen
Foam windscreen is used to eliminate popping or vocal wind sound. Without a windscreen, breathing or wind can cause loud pops in the audio signal.
Lapel Clip
Lapel Clip is used to place the microphone at a fixed position. You can clip in your collar to give a professional look.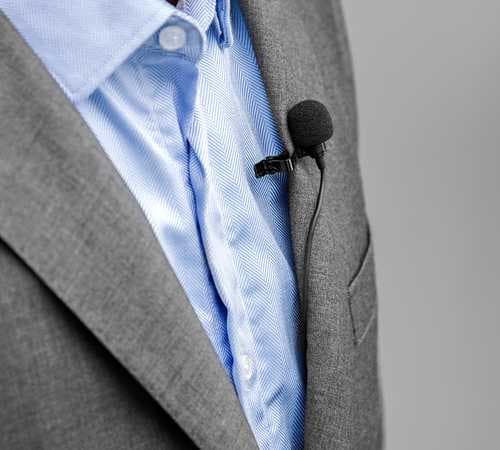 Boya BY-M1 Mic with Lapel Clip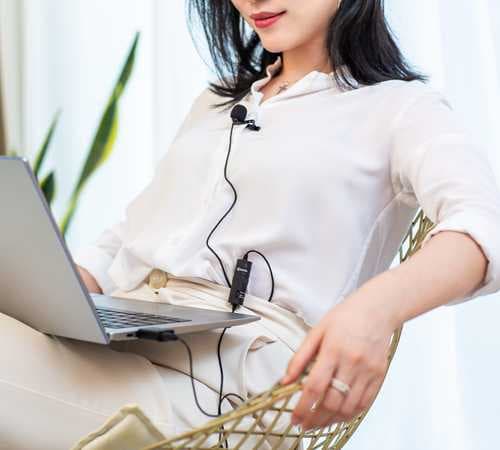 LR44 Battery
The box includes one LR44 battery to power up this Boya Mic. If you doing an important recording then make sure you are using a new battery rather than an old one otherwise if at all battery is low you may lose the recording. So always keep an extra new battery in handy while recording with DSLR or other cameras.
Friendly Travel Pouch
Many accessories are there so you must need a carrying pouch to provide secure protection for the microphone. Boya has already provided a small travel carrying pouch inside the box so you don't need to worry about that.
User Manual
It includes a user manual also so that if you find any difficulty in operating this microphone, you can read the user manual carefully.
At Last
Overall, this is the best budget microphone under Rs. 1000. I have personally used this Boya BY-M1 for recordings and I am happy with the sound quality.
Though if you talk about the noise cancellaion part, it will catch nearly environmental sounds (but in low volumes). If you know audio editing, you can easily eliminate that.
Also, the company provides a 1-Year Warranty. I'm sure you will be pretty much impressed with the performance of this microphone. You must purchase this amazing Boya Mic BY-M1.
For any query, contact us.
Also Read: Top 8 Best Piano Keyboard Under Rs. 10000 of 2023