Audio-Technica ATH-M20x Studio Headphones Review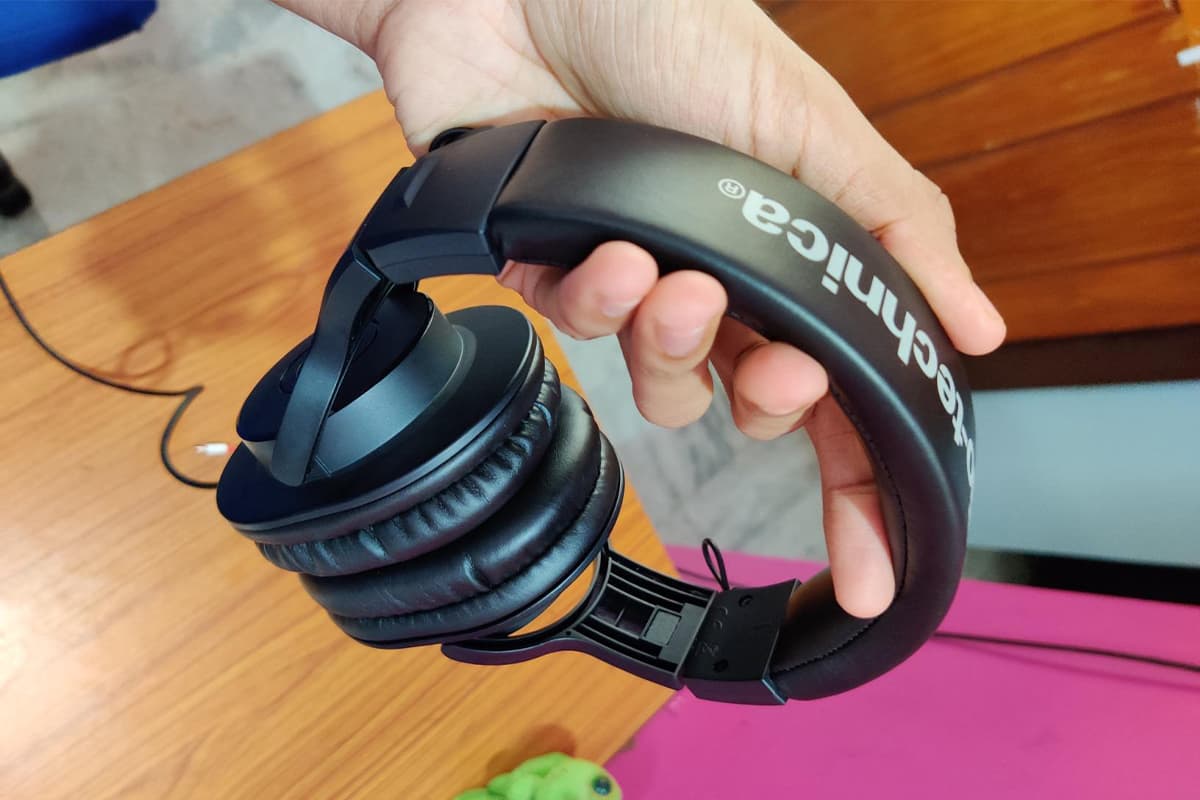 Hey people! Hope you are doing good. Well, today I've come up with a new review of what? Guess! A decent budget studio headphones or you can also say the studio headphone monitors.
We know that not everybody has much pennies to spend on studio monitors which is costly especially for beginners who just stepped to the ladder of music production, recording, or podcasting. But don't worry about that I also had stuck in this situation and searching for good studio headphones. And finally, I decided to spend on a perfectly decent studio headphone which is 'Audio Technica ATH-M20x Professional Monitor Headphones'.
Take a look, how professional look these headphones have! Are you curious about the price? I know you are. This costs you between Rs. 4500 - 5000 which I think is the best studio headphones on a budget.
Also Read: Best Midi Keyboard under Rs. 5000 (2023)
Specifications
| | |
| --- | --- |
| Type | Closed-back dynamic |
| Driver Diameter | 40 mm |
| Frequency Response | 15 - 20,000 Hz |
| Maximum Input Power | 700 mW at 1 kHz |
| Sensitivity | 96 dB |
| Impedance | 47 ohms |
| Weight | 190 g (6.7 oz), without cable and connector |
| Cable | 3.0 m (9.8'), straight, left-side exit |
| Magnet | Neodymium |
| Voice Coil | Copper-clad aluminum wire |
| Accessories Included | 6.3 mm (1/4") snap-on adapter |
Unboxing of Audio Technica ATH-M20x Studio Headphones
Unboxing Video
Features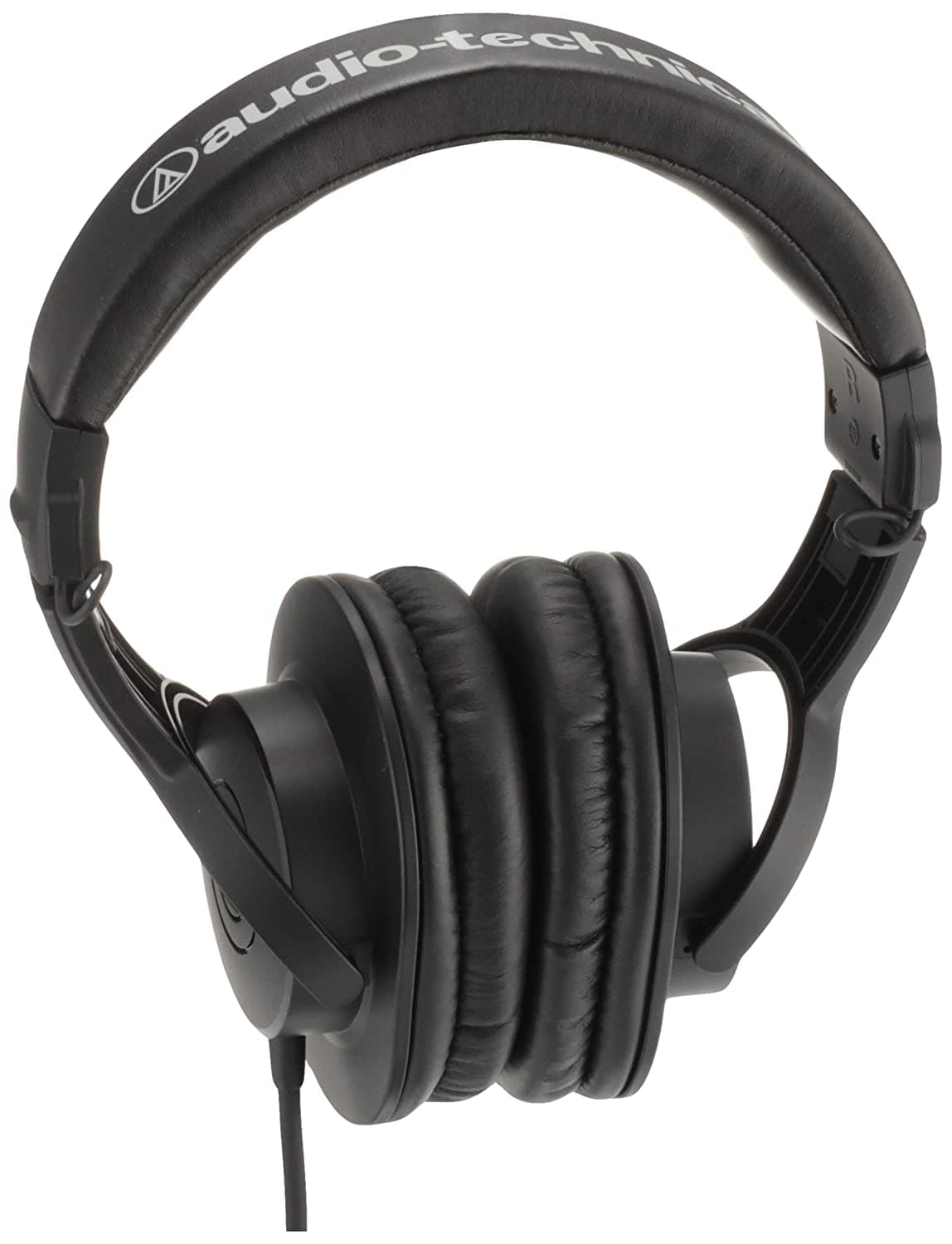 40 mm drivers with rare earth magnets and copper-clad aluminum wire voice coils
Advanced build quality and engineering
Tuned for enhanced low-frequency performance
Circumaural design contours around the ears for excellent sound isolation in loud environments
Convenient single-side cable exit
Designed for studio tracking and mixing
Easiest to recommend if you just want a flat EQ with premium quality in both sound and build
Highly recommended for starting a home studio on a tight budget
Almost no noise leak
Also Read: Boya BY-M1 Omnidirectional Lavalier Condenser Microphone Review
Can you mix with this Audio Technica ATH M20X?
It is the best budget headphone for editing, mixing, and mastering purposes. The sound is very balanced, not so flat.
Bass, Treble, Mids, Lows everything at the right amount but they are lacking bass frequencies. The bass is not punchy as expected. They are definitely not bass-heavy very flat in their sound response, but if any basshead wants these you can always use an equalizer to push the Bass up.
The pan of the instruments is so accurate, makes the mix sound so wide or rather how it is I suppose.
I would say if you have a tight budget, then go for it. You will be not disappointed if you are looking for a balanced headphone because there is no match to it at this price.
Well like I said, if this is your first studio monitor headphones, you will be blown away by these.
About Accessories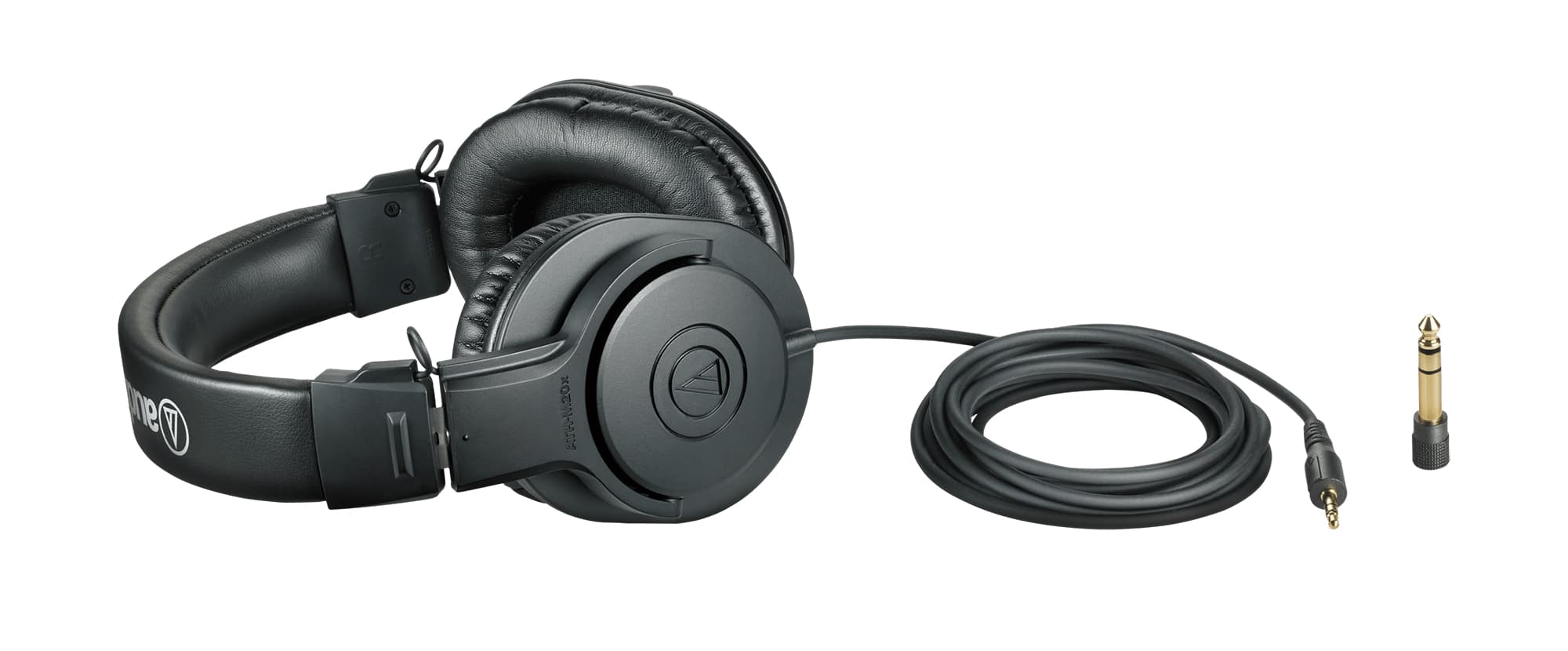 Audio-Technica ATH-M20x Accessories
Build quality is really good, especially since the cable is thick and well made. It's about 3m and is not detachable​ so it is not particularly suitable for traveling.
The headphone comes with a 1/4 inch jack adapter. This gives you the option to connect them to any audio device such as mixers and DJ controllers which may only have a 1/4 inch connection.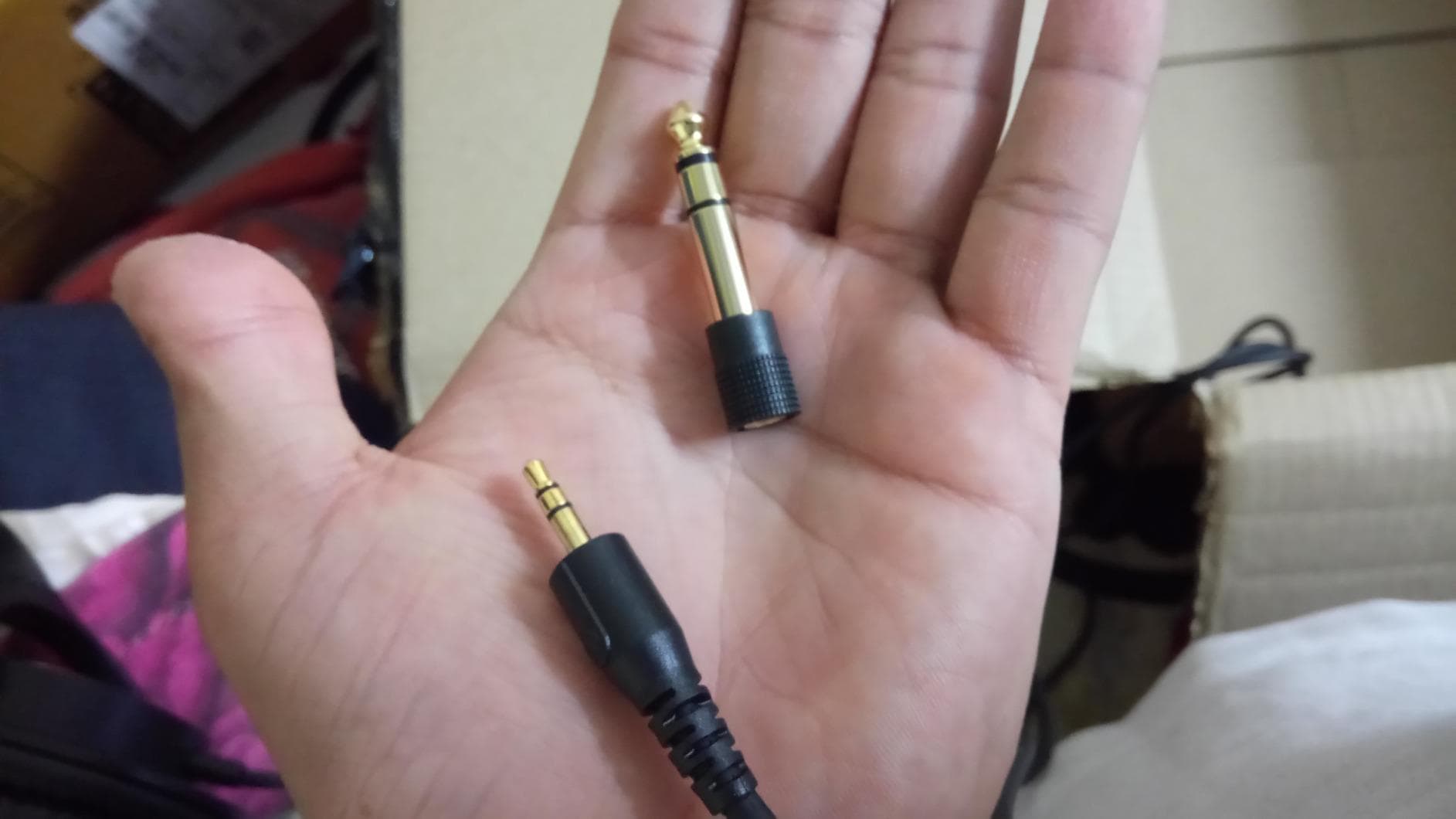 Audio-Technica ATH-M20x Headphone Jack
Comfort
The build quality is pretty good. The headband is adjustable on each side making it easy to get them fitting great for anybody. The headband and ear cups are both well padded making for a comfortable fit for long use.
There is branding on headband of Audio Technica.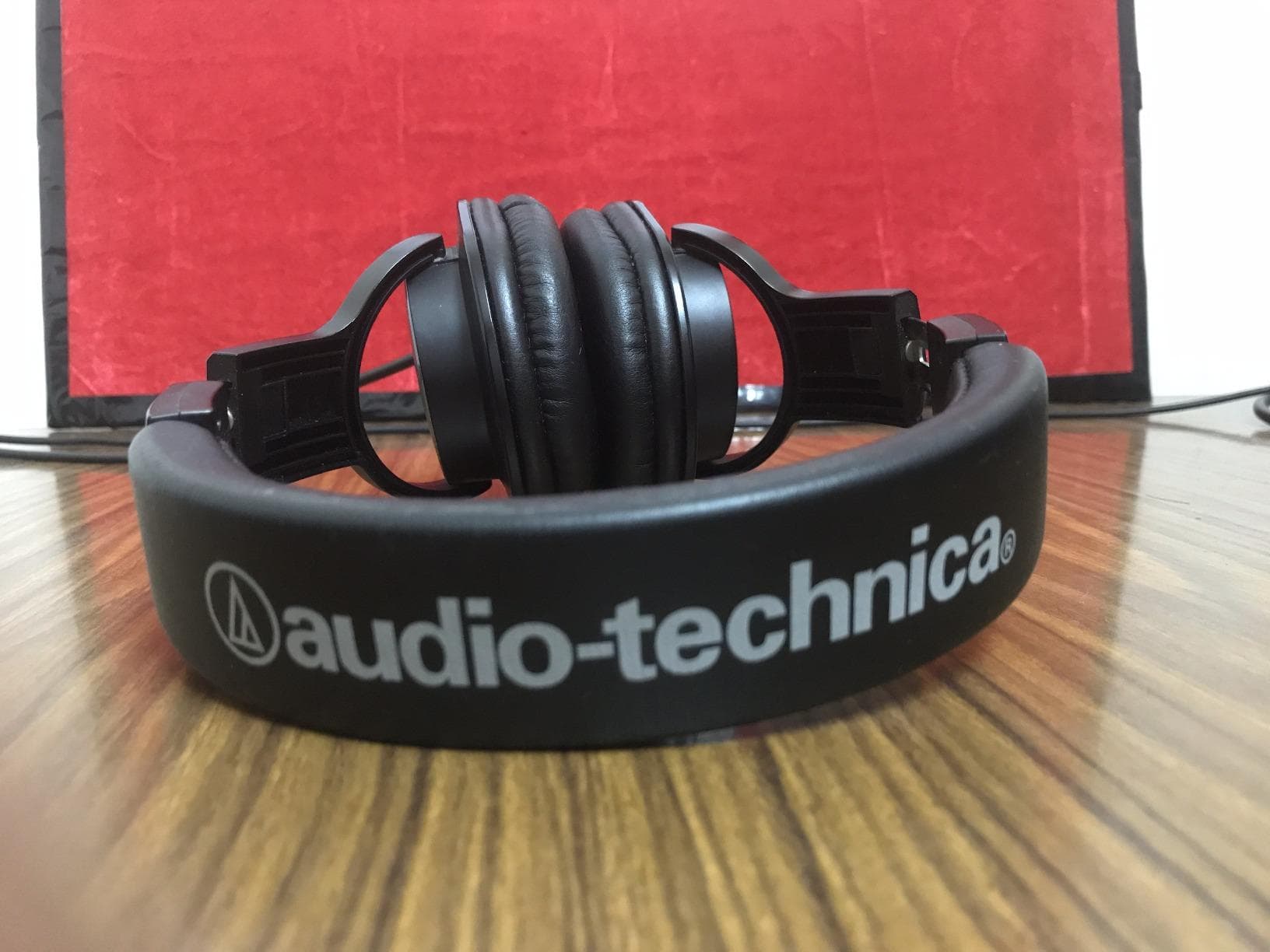 Audio-Technica Branding
As they are closed-back headphones, no way to expel heat produces by speakers. You would start feeling hot on your ears on long continuous use.
Some Cons
The cable is not detachable​ so it is not particularly suitable for traveling. It has a very long cable of 3m which is difficult to manage.
Also, you can't fold it and there is no traveling case included.
As AT says that they're "tuned for enhanced low-frequency performance," instead I got totally fine bass that's a little ho-hum and sure enough….they're not really a bass-focused pair of headphones.
Final Thoughts
The sound is well balanced and they fit comfortably. You can hear every clap, hat, and shaker in a song or beat. They have a very nice frequency response of 15 - 20,000 Hz. This means you can hear all bass tones in a song up to the most high-pitched hats and shakers.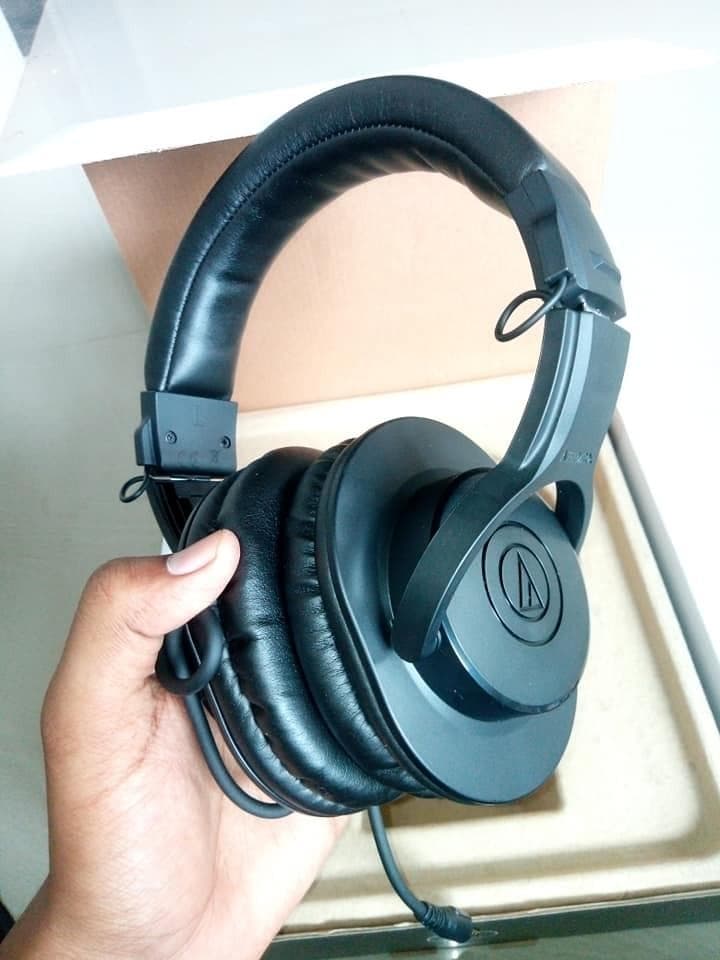 Sound appears much more realistic and sound isolation is very good, drowns out the ambient noise and high volumes very easily a person could be screaming at you from 1ft away and you wouldn't realize it.
Overall the headphone is truly amazing in itself. I recommend these to everyone who is a newbie or a student. Also, people on a budget should surely go for this.
For any query, contact us.
Also Read: What is MIDI Keyboard or MIDI Controller?