Best Midi Keyboards under 5000 INR for 2023 - Reviews and Buying Guide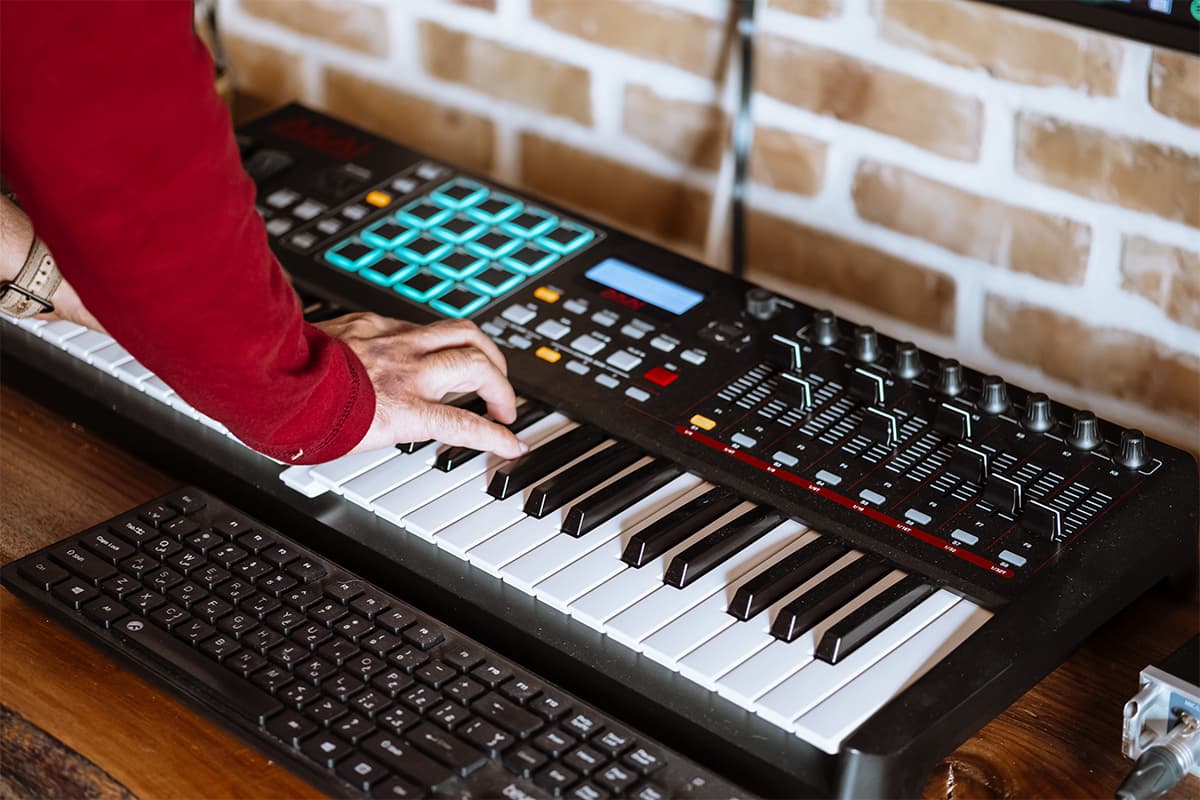 If you are a musician or composer or want to compose your music using professional DAW (Digital Audio Workstation) software like FL Studio, Ableton Live, Apple Logic Pro, etc. then you need a best MIDI Keyboard or MIDI Controller so that you can communicate with your DAW software.
But first, you need to know what MIDI Controller is. It is an electronic instrument that sends the MIDI signals to DAWs to communicate. MIDI signals are in the form of digital signals. By using Midi controllers, you can play any instrument. This can achieve using VSTs (Virtual Studio Technology).
Midi controllers or midi keyboards prices generally start above Rs. 5000 and you don't want to spend much on midi keyboard price expensive. But don't worry, I have brought the two best midi keyboard under 5000 INR of the most popular brands like Nektar and Akai.

Nektar SE25 25-Key Mini MIDI Keyboard

Specifications:

25 velocity-sensitive mini keys
3 velocity curves (default, soft, hard)
6 buttons: Octave Up/Down, PB1/PB2, Sustain, Part 2
PB1 & PB2 buttons (assignable to: Pitch Bend, Transpose, Vol, Pan, Track* or Patch* change)
Part Two button: Assignable to Octave, MIDI Channel, Transpose, Layer and Latch (momentary)
"S" button: Assignable to Sustain or Modulation
Transport control via secondary button function*
Works with any DAW or MIDI music software on OS X, Windows, and Apple iOS.
Nektar DAW Integration for: Bitwig, Cubase, Garageband, Logic, Nuendo, Digital Performer, FL Studio, Mixcraft, Reason, Reaper, Sonar and Studio One.
Connections: Micro USB port (USB-powered)
Weight & Dimensions: 33.5 cm (L) x 10 cm (D) x 2.1 cm (H), 0.4 kgs



(*= requires Nektar DAW Integration)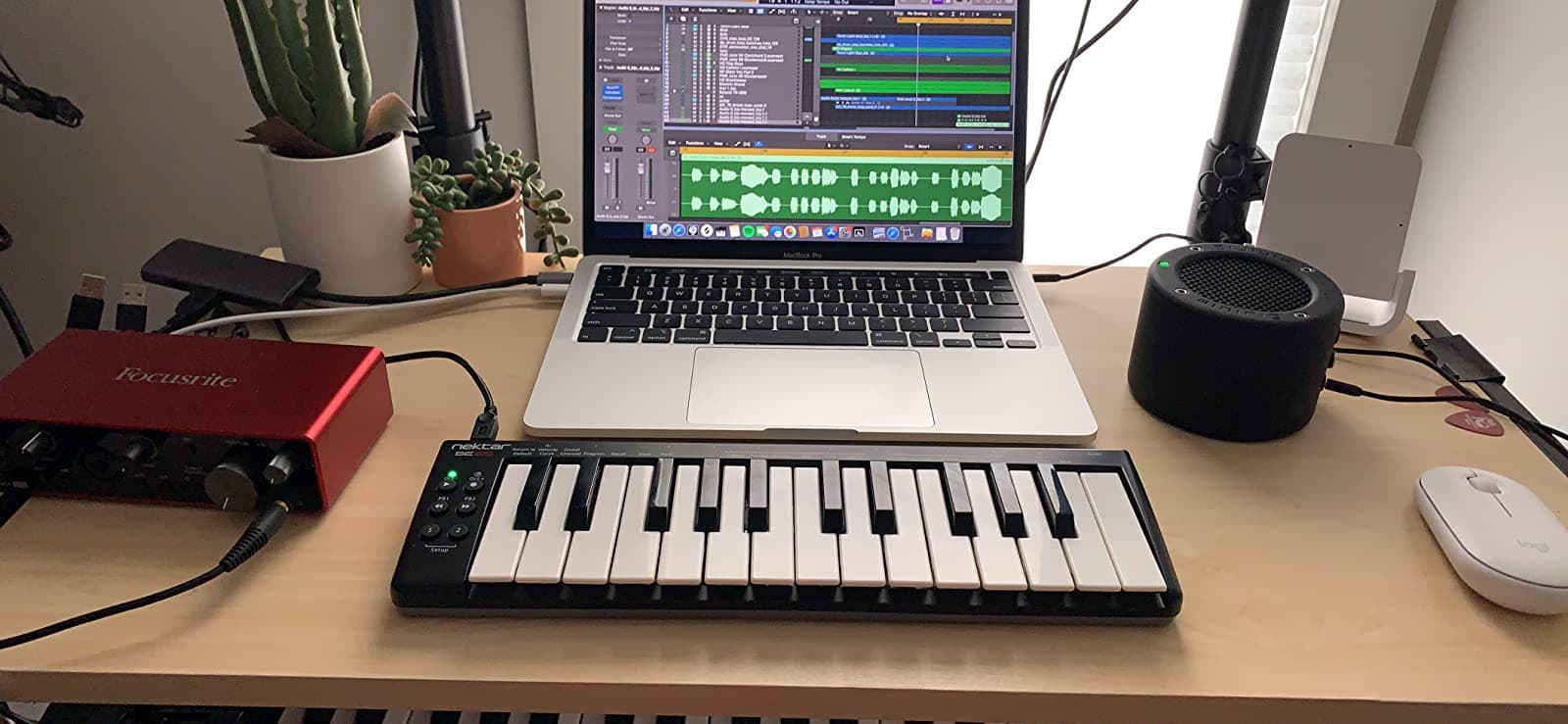 The Nektar SE25 is a great solution for any mobile production setup. Their most compact MIDI keyboard controller is about as wide as a laptop and gives you all you need to create music on the move: 25 key midi keyboard mini keys (that actually play well), six control buttons, and Nektar DAW Integration. So the SE25 is way more powerful than it might seem at first glance.
The Nektar MIDI keyboard has all the features you need to start making music with your computer. It is compatible with any MIDI music software, sports a full-size keyboard with velocity, includes all the performance controls you'd expect, and even has Nektar DAW control features. Simply plug the supplied USB cable in and go: Capture your ideas while they are fresh!
This Nektar MIDI Keyboard is the best choice for EDM Producers who are just starting. The keys feel a bit stiff though, but for the price really can't complain. The control buttons are a bit soft and spongy to touch and the set-up process is just plug and play (in the case of Ableton Live). The only drawback is it doesn't have a play/pause and record button. But this is a really best midi keyboard price around 5000 INR and you would be very much happy and satisfied with your purchase. Hope this helps you.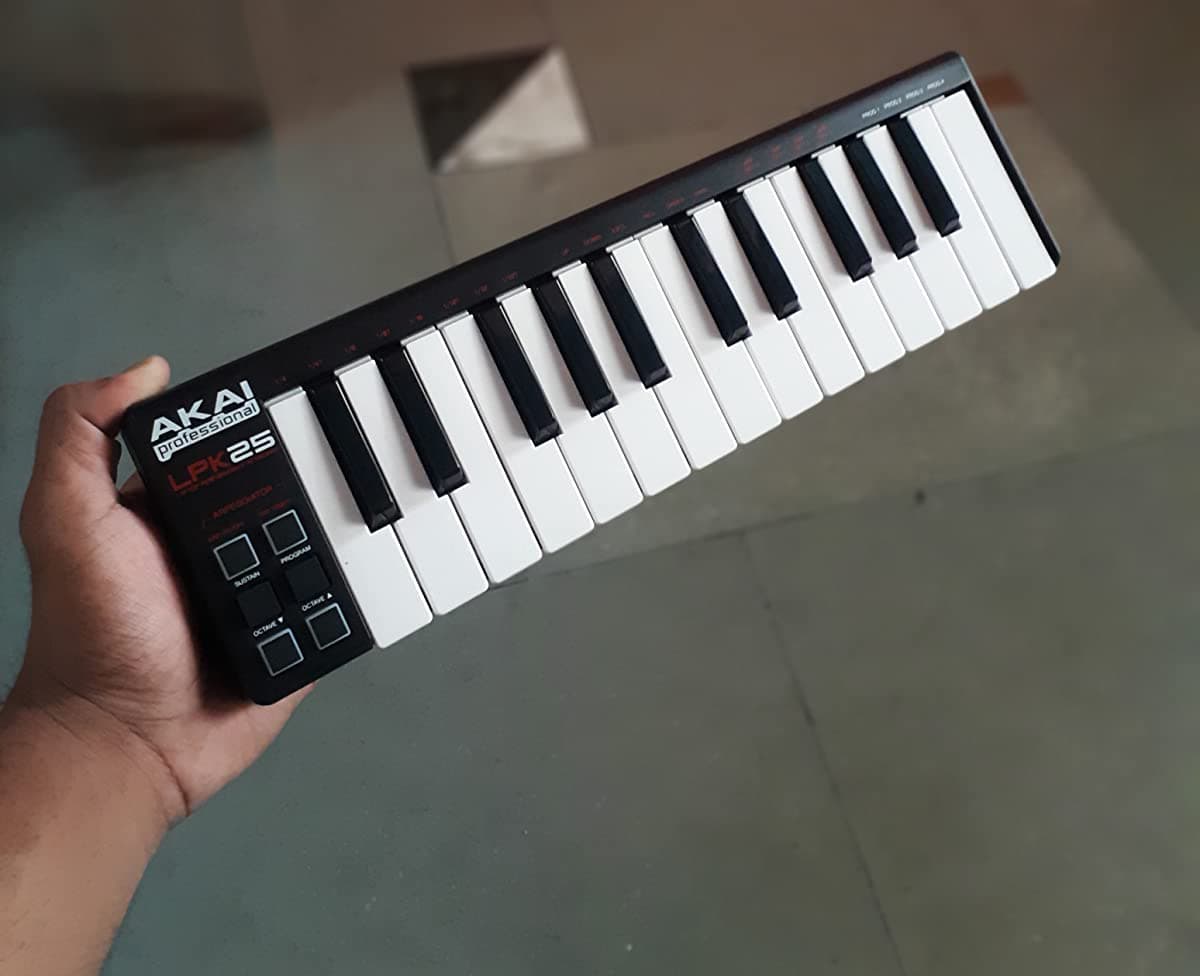 Akai Professional LPK25 MIDI Keyboard

Specifications:

USB-MIDI controller works with virtually all audio software
25 velocity-sensitive mini-keyboard keys
Arpeggiator, sustain button, octave up and down, and tap tempo controls
Plug-and-play USB connection for Mac and PC requires no driver installation
Small enough to fit in a backpack or laptop bag
Four programmable memory banks
Comes with editor software for Mac and PC
USB bus-powered—no additional power cable needed
This Akai MIDI Keyboard is really good for beginners, and yeah it's ultra-portable...I just love its small size because I can carry it anywhere in my backpack as it is just 25 key midi keyboard. I just wanna say that those who are interested in music production (beginners) and wanted to start their career in this music industry, should buy this Akai midi keyboard. Also, this Akai midi keyboard is under 5000 INR.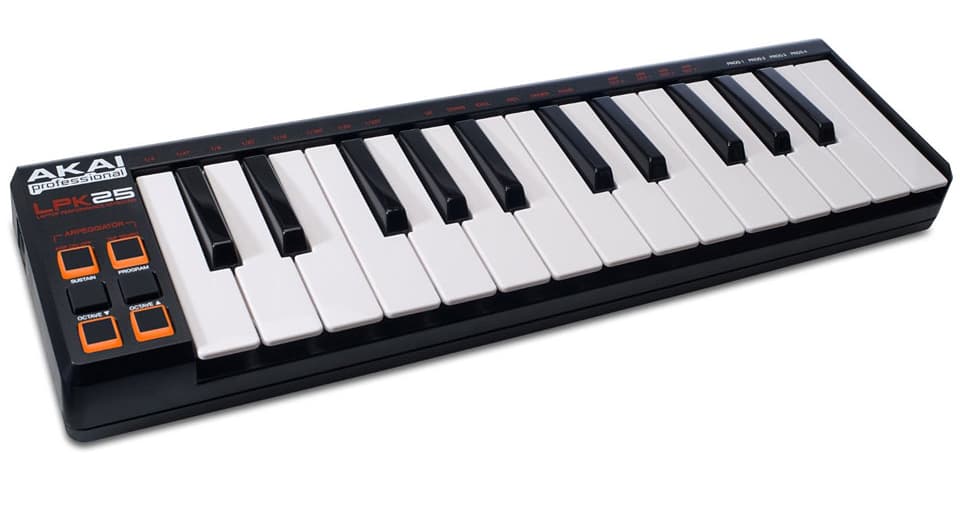 This really is a great piece of kit and dead easy to set up. So here are some facts about this keyboard.
It does not produce any sound on its own. It's designed to work with Virtual Studio Tech (VST) and Digital Audio workstations (DAW) or midi software (Anvil Studio for example). There is plenty FREE to download on the internet.
It's plug and play i.e no external power required, works like a dream with Windows 10. I use it with the SuperSonico 5 stand-alone VST synth and it's just brilliant.
It comes with a set-up program on CD if you want to program the Arpeggiator, sustain, and octave buttons to behave in a certain way. The user guide is also included.
If you buy it and register it with Akai then you can get some free keyboard tutorial software. Ideal for beginners.
Very compact, light, and portable MIDI interface, almost as wide as the keyboard of a 13" Macbook Pro. It fits into the front pocket on my laptop case so is easy to carry around.
Keys of Akai midi keyboard are with glossy finish and well constructed and well worth the price. Keys are with spring-back action (something like the weighted keys of the piano) where the loudness/velocity of the notes can be controlled by how hard or softly you hit the keys.
Conclusion
These are the two best midi keyboard under 5000 INR i.e., Akai Midi Keyboard and Nektar Midi Keyboard. Hope this guide will help you a lot. To check the latest price, just click on 'Check Price'. If you want more details about the midi keyboard or controller, you can read our article What is MIDI Keyboard.
For any queries, contact us