What is a MIDI Keyboard or MIDI Controller?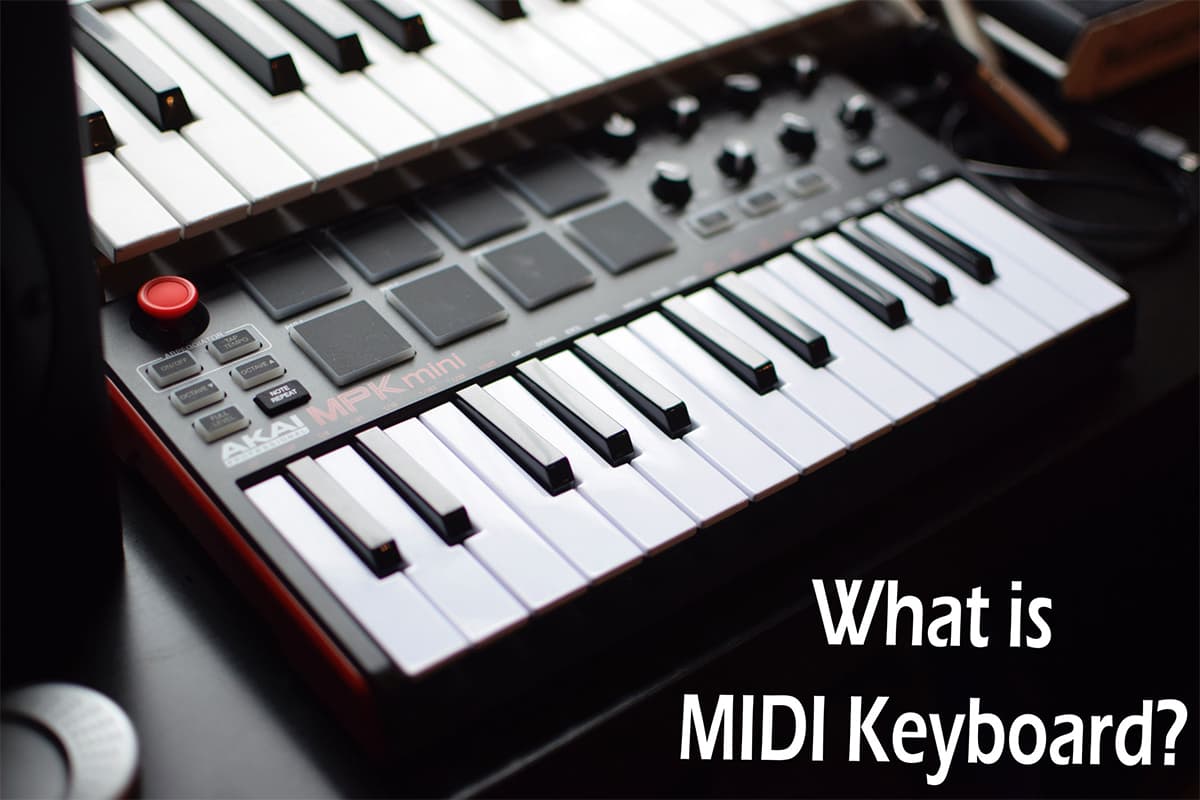 If you are new and don't know much about the MIDI controller then this article is for you. In this article, I have explained what is MIDI Keyboard or MIDI controller, how they actually work, how to use a MIDI keyboard and its purpose.
What is MIDI?
MIDI stands for Musical Instrument Digital Interface (MIDI). A MIDI Keyboard or MIDI Controller is a musical electronic keyboard that has piano/keyboard style keys with some buttons, wheels, faders, and sliders mostly used for music production by making a connection to a computer, sound module, or any DAW software. It is a part of a music studio setup that is actually used for producing music.
In today's world, various companies make MIDI Controllers (Akai, M-Audio, Novation), especially for Music Production. But many musical keyboards also have a feature or function of MIDI Output. A MIDI output port is provided on the backside of the keyboard. We can connect it to the PC by a USB cable and can be used as a MIDI controller if you have one.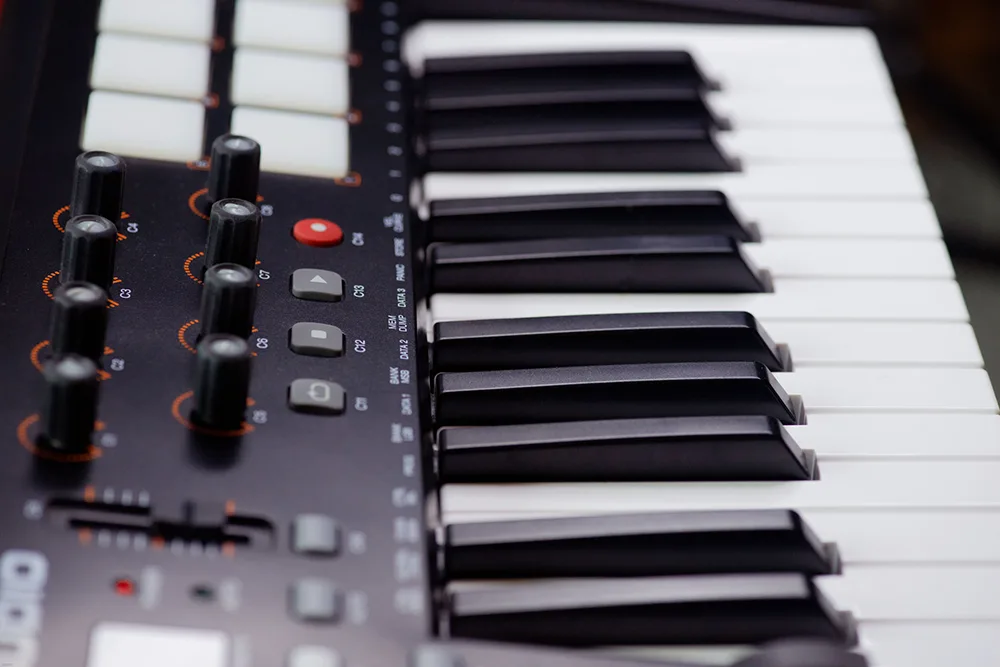 MIDI Keyboard
Also Read: Best Midi Keyboard under Rs. 5000 (2021)
How do MIDI Controllers work?
MIDI keyboard does not have its own sounds like that of musical keyboard and piano.MIDI keyboard cannot produce sound as it doesn't have its own sound module inside it. It only sends the MIDI information generated by MIDI Keyboard to the computer through a connecting cable.
MIDI Information is received by the computer and produced the sound based on the selected sound sample in the DAW Software. The actual sound is generated by your DAW software like VSTi (Virtual Studio Technology Instruments) or plugins, etc. installed on your computer.
Suppose you have a VSTi, let's take Kontakt player to have a library Grandeur Piano. You have connected your MIDI Controller to your software. When you hit a key on MIDI-Controller, a MIDI signal is generated that will be sent to the software, and the Kontakt Piano library will respond to the MIDI signal. Also, you can play it in real-time, can be recorded.
The only difference is that your software generates the sound and you control it via your MIDI controller. Hence MIDI controllers how works.
You can also use your computer keyboard as a MIDI if you don't have MIDI Controller as many DAW software provide this feature. But it will be very difficult to play on a computer keyboard. You cannot play like a piano on it and will get confused because there is no piano octave structure.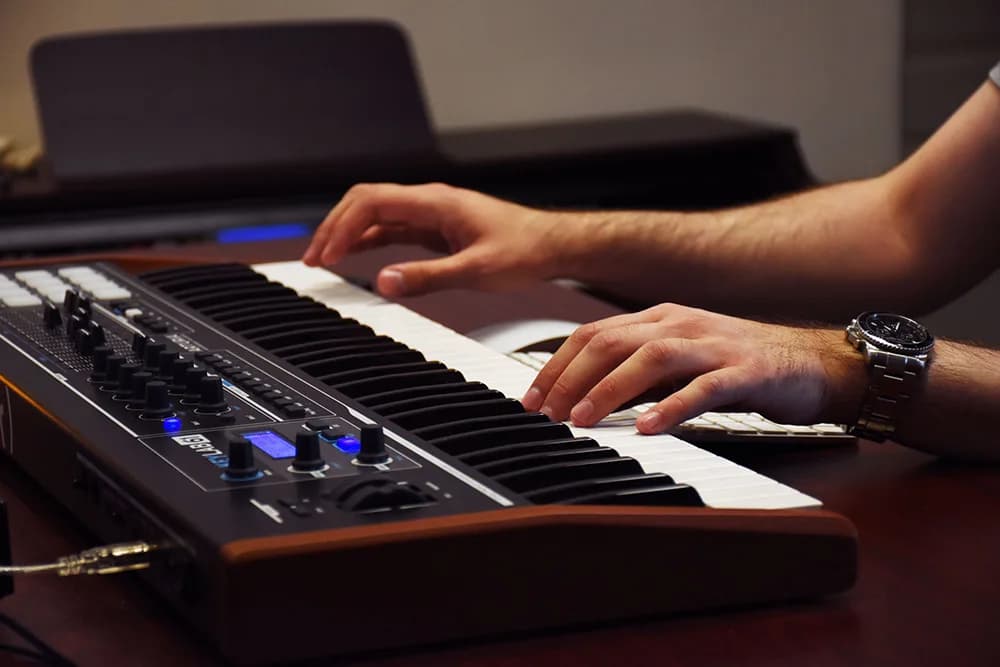 MIDI Controller
Benefits of having a MIDI Keyboard
Helps in creating and producing music
Useful for recording sounds
Can play all instruments in this instrument whether it is piano, flute, violin, organ, drums, etc.
Most midi keyboards are light-weighted and portable
Affordable and powerful
The biggest benefit of using MIDI is that you can easily edit performances or recordings note by note
So basically MIDI Controller is just like a medium that helps you to express your music from your magical fingers to the DAW software. For any query, contact us.
Now start your music journey now. ALL THE BEST!
Also Read: Difference between Piano and Keyboard