Yamaha PSR-I500 Indian 61 Key Keyboard Review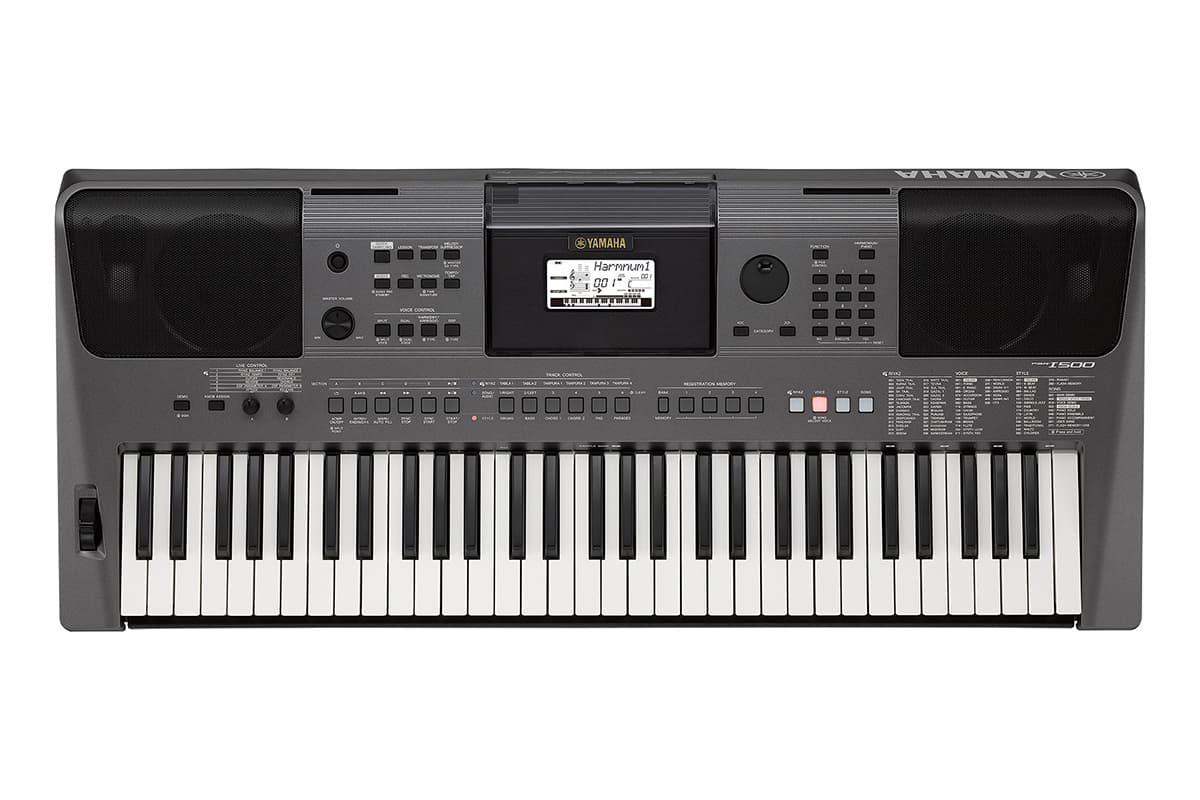 Finding the perfect keyboard can be like looking for a needle in a haystack. You have to consider your style of play, the features you need, and how much money you want to spend. I had been searching for what felt like years when I came across the Yamaha PSR-I500 Portable Indian Keyboard - and let me tell you, it's now one of my favorite keyboards.
With its lightweight design and built-in sounds that can take your performance from amateur to master musician – this portable keyboard delivers everything you've wished for in an instrument. Here's why I think it's an excellent match for those looking for a great option without breaking the bank.
A little bit about Yamaha PSR-I500 price??? Well, let me tell it's less pricy than you think. You can get this Yamaha keyboard price in India for just 21,000. Don't you think that's just amazing??
Also Read: Casio CT-X870IN Indian Piano Keyboard Review
Yamaha PSR-I500 Music Keyboard Specifications
Color
Metallic Dark Gray
Size/Weight
Width: 946 mm (37-1/4")
Height: 139 mm (5-1/2")
Depth: 404 mm (15-7/8")
Weight: 6.6 kg (14 lbs., 9 oz.) not including batteries
Number of Keys
61
Touch Response
Yes (Soft, Medium, Hard, Fixed)
Pitch Bend
Yes
Display
Custom LCD (92 mm x 42 mm) with Backlight
Connector
MIDI USB
Number of Voices
801 (257 Panel Voices + 32 Drum/SFX Kits + 50 Arpeggio Voices + 462 XGlite Voices)
Number of Preset Styles (Rhythms)
282 (Incl. Indian 50 styles)
Number of Preset Songs
60
Number of Polyphony (Max.)
48
Effects Types
DSP
Reverb
Chorus
Master EQ
Harmony
Functions
Dual/Layers
Split
Arpeggio
Melody Suppressor
Recorder (10 Songs)
Metronome
Transpose
Speaker
6 W + 6 W (12 cm x 2)
Storage
Internal Memory: Approx. 1.73 MB
External Drive: USB flash drive
Power Source
PA-150 or an equivalent recommended by Yamaha, Six "AA" size alkaline (LR6), manganese (R6), or Ni-MH rechargeable (HR6) batteries
Power Consumption
8 W (When using PA-150 AC adaptor)
Auto Power Off Function
Yes
Connectivity
DC IN 12V
Headphones
Sustain Pedal
Aux IN
USB TO HOST
USB TO DEVICE
Included Accessories
Music Rest
Song Book
Power Adaptor
Yamaha PSR-I500 Music Keyboard Features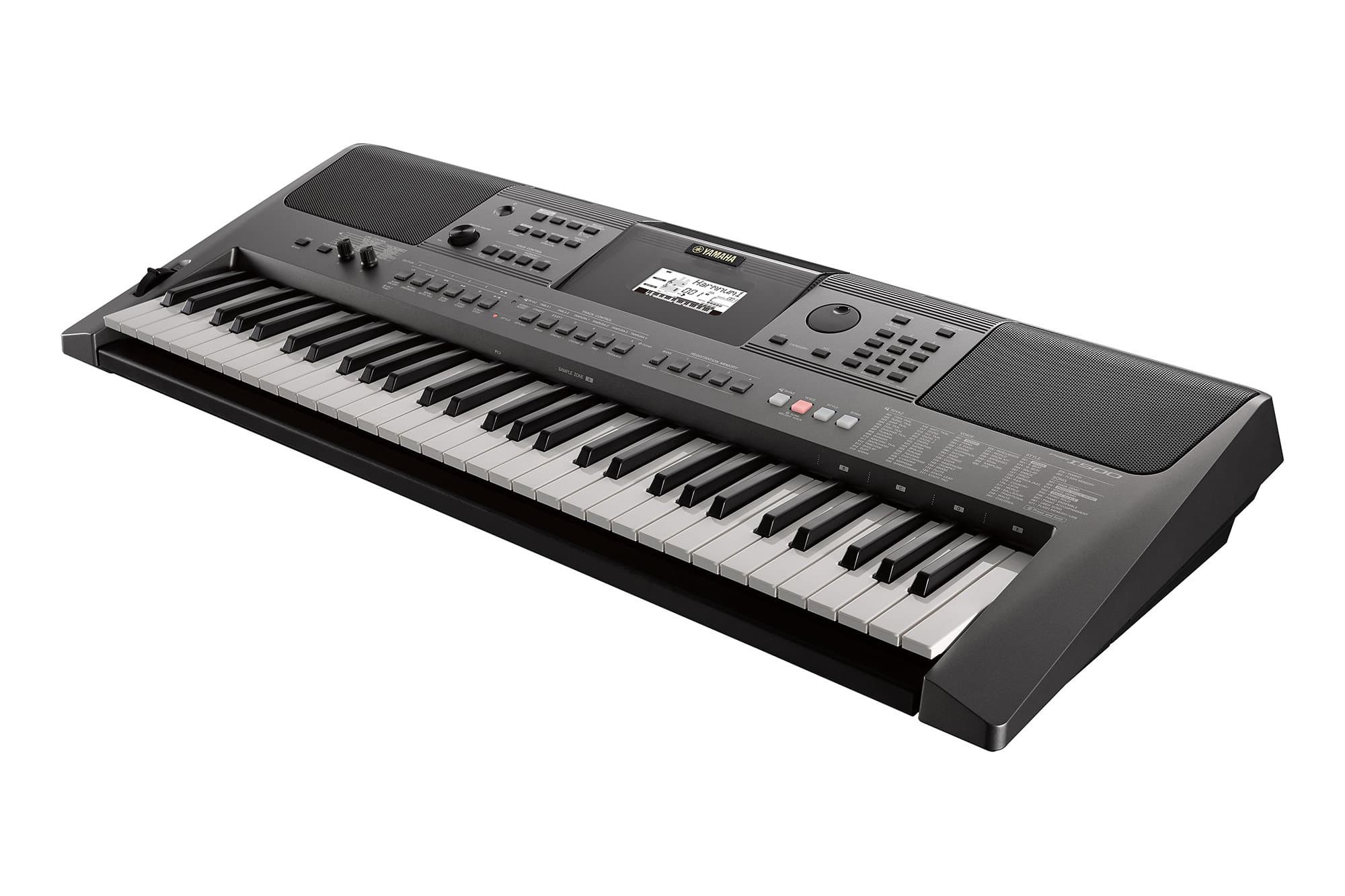 It has 61 keys to play your favorite songs and melodies, and it has an impressive range of voices, including Sitar, Harmonium, Veena, and Tabla.
801 instrumental voices, 40 Indian instruments, and over 250 auto accompaniment styles - including 50 specifically for Indian music.
Its Riyaz (Tabla/Mridangam and Tanpura) function with 30 Taals plus quick Sampling enables you to produce varied sounds.
The powerful amplifiers and bass reflex speakers provide quality sound, while the professional-quality DSP effects will add liveliness to your performance.
The standard MIDI file import feature allows you to make the most of your keyboard easily.
Can You Mix With This YAMAHA PSR-I500 Portable Indian Keyboard?
This YAMAHA PSR-I500 Indian Keyboard is an excellent instrument for musicians looking for maximum versatility with minimum fuss. This keyboard offers full connectivity options to mix your music in multiple ways, giving you various sounds and styles.
It features a host of professional quality effects such as reverb and chorus, adding sonic character to your sound. In addition, with its entire library of over 800 instrument voices and 280 styles from around the world, you'll be able to create truly unique music!
The YAMAHA PSR-I500 is the perfect choice for any musician looking to add more depth, emotion, and expression to their sound.
About Accessories
Regarding the Yamaha PSR-I500 Portable Indian Keyboard, the accessories included will help take your playing to the next level. From the 1U power adaptor to keep your keyboard plugged in and ready for use to the 1U music rest that allows you to read and store sheet music easily, this keyboard is stocked with everything a musician needs.
Whether performing live or practicing in their home studio, these accessories give performers of any skill level an added edge when it comes time to make music.
Build Quality
When it comes to the build quality of Yamaha's PSR-I500 Portable Keyboard, you can be sure your investment will last. This 61-key instrument is light and compact, making it perfect for setting up on the go and transporting from one place to another.
It may need to be more robust to withstand heavy use, but Yamaha has equipped it with a robust chassis that ensures it can withstand bumps and knocks here and there. In addition, the keys are lightweight yet durable, so even if you're playing hard or with thick fingers, you won't need to worry about damaging them.
Overall, the PSR-I500's build quality makes it an excellent choice for those looking for a keyboard they can take along with them without sacrificing sound quality.
Some Cons
When it comes to the Yamaha PSR-I500 Portable Indian Keyboard, there are some definite cons you should be aware of.
For starters, while it's pretty compact and lightweight, its 61 full-sized keys move slowly between positions leading to frequent re-adjustments when transporting it in one piece. This cannot be very pleasant if you bring your keyboard with you often - say between gigs or practice sessions.
While playing piano, you don't have the luxury of adjusting background music volume - it's all or nothing!
Ultimately, while the Yamaha PSR-I500 can provide amateur players with a decent starting point for tackling the piano, those with more advanced needs might find themselves wanting something else.
Final Thought
And that wraps up my thoughts on the Yamaha PSR-I500 Indian Keyboard! All in all, I think it's an excellent keyboard for beginners and experienced players alike. It has many features to explore, and I especially love the Indian voices and rhythms. So if you're looking for a keyboard with Indian instruments and sounds, this is the one to check out. Thanks for reading, and happy playing!
For any query, contact us.
Also Read: Top 8 Best Piano Keyboard Under Rs. 10000 of 2023