Casio CT-X700 Keyboard Review | All Features and Specifications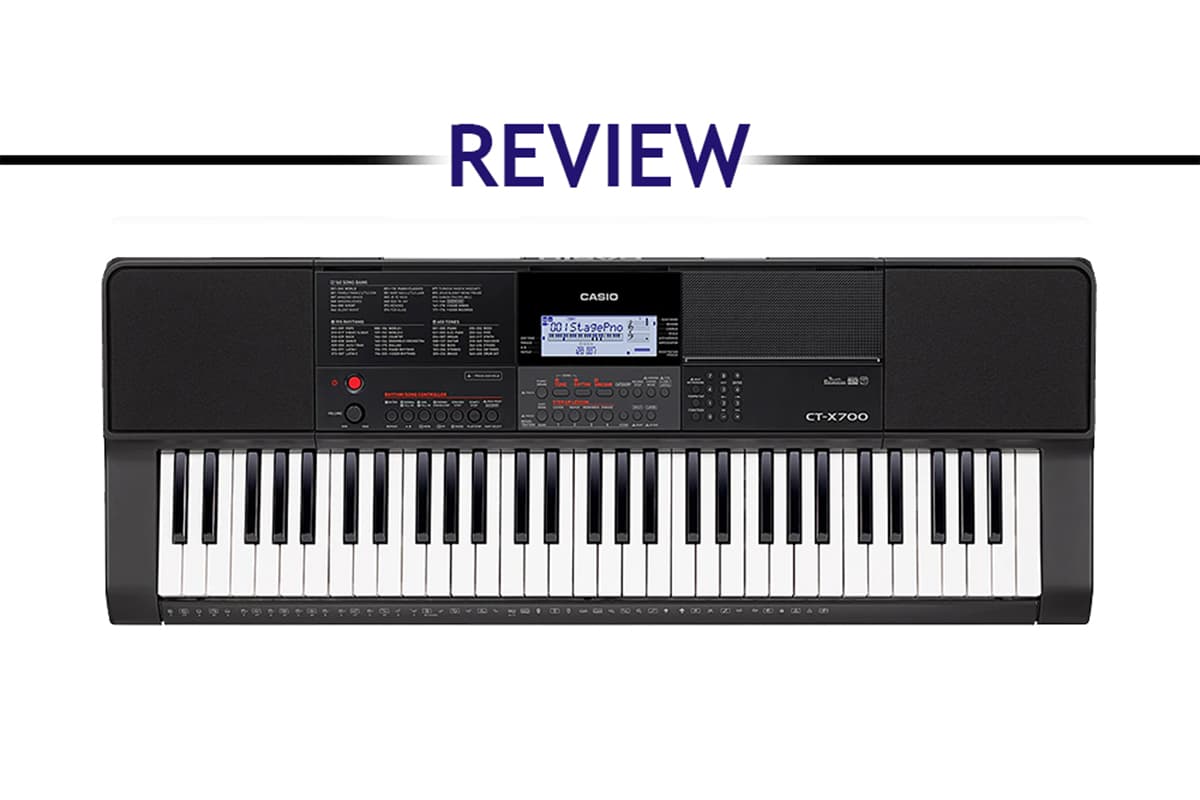 Have you purchased the Casio CT-X700 Keyboard Piano and looking for its all unknown features and detailed specifications or you want to go through it before buying it?
Don't worry, I'm here to help you. In this article, I have tried to put some light on most of the features of this Casio CT-X700 keyboard. So, let's get started.
If you're a beginner, looking for a budget keyboard then this keyboard is perfect for you. Casio CT-X700IN keyboard comes under a new CT-X Series recently launched by Casio with a new technology of AiX Sound Source which can produce a powerful sound with a wide range of high sound quality.
Casio CT-X700 has a total of 600 Tones, 195 Rhythms, 160 Built-in Songs. It has 61 Full-Sized keybed offers an expanded range of dynamics. Below the keybed, each note is labeled by a specific Drums and Percussion Instrument's symbol. This is a really helpful feature for those who want to play drums & percussions on keys.
On the front center, a Casio Brand Logo is there. Under that, a High-Visibility LCD Screen with backlit is located.
On the right-hand side of the LCD screen, there is a list of tones, rhythms, and song banks with numbering written in a white color font which helps to easily set the tones and rhythms quickly (easy to find favorite one).
On the left-hand side of the LCD Screen, you can find a slightly-angled tray to place items like smartphones on it.
Let's come and see what's there on the backside of the keyboard. There is a Phone/Output jack, DC 9.5v terminal, Audio In jack, Pedal Jack, USB port for MIDI purpose.
Also Read: Yamaha PSR-I500 Portable Indian Keyboard Review
Casio CT-X700 Keyboard Features
Let's look into all features available in Casio CT-X700 Keyboard.

Features
AiX Sound Source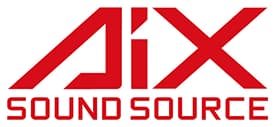 The CT-X Series comes with the AiX Sound Source, which can produce a wide range of sound qualities from powerful bass tones to clear high tones. AiX Sound Source delivers High-Quality Tones and Rich Expressiveness. The exceptional computing power of the high-performance LSI reproduces the natural charm of acoustic instrument sounds, such as the agreeable change in tone when a piano key is struck, the sensation of a drum performance, or soaring strings.
The high-speed digital signal processor is also applied for each sound type, such as melody, backing drum, and bass, or organ. Even the standard ensemble for a keyboard delivers distinct sounds for each instrument for an expressive performance.
61 Full-Sized Keys

Comes with Full-Sized 61 keys (5 Octaves x 12 + 1 Key Extra). The keyboard has box keys. (Size of white keys: Length approx. 136 mm × width approx. 22 mm)
Touch Response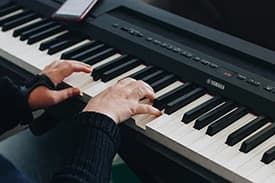 It has Sensitivity Levels of touch response for expressive performances with sound levels that vary with the strength with which a key is pressed, just like a real piano. However, it has 3 Sensitivity Levels (Light, Normal, Heavy) and Off.
High-Visibility LCD Screen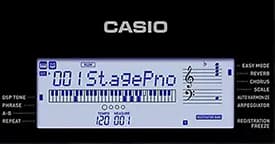 High-Visibility LCD Screen with the backlit feature is there which helps to see all information displaying during performances and playing.
Arpeggiator
Automatically play arpeggios and phrases just by pressing keys. Built-in phrases such as guitar arpeggios and stroke playing, or ones suitable for bass or synthesizer style performances.
Auto-Accompaniment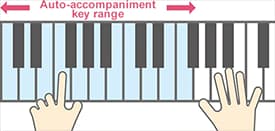 Drums, bass, and other accompaniment plays when a chord is played with the left hand, so even beginners can enjoy playing as if with a band or orchestra.
Confirm Chords Easily with the Chord Book
The keyboard includes a chord dictionary. Select a chord name and the LCD monitor will show what notes make it up and how to play it on the keyboard – you can even hear what it sounds like.
Auto Harmonize
Automatically adds harmony to melodies played, making it easy to hold performances with the depth that comes from a professional musician.
Registration Banks

Register detailed setups such as favorite tones, rhythms, and tempos all in one go. Load them instantly when you need them, and it's easy to change settings mid-performance.
Here you will get 8 banks with 4 setups each, which means you can store 32 (8 banks x 4 setups) different settings.
Also Read: Best Cheap Keyboard Piano under $100
Music Presets
Setups (tone, rhythm, etc.) for songs from a wide range of genres are available as presets. Just load one to create the performance you want.
Recorder
The recorder feature is there so you can record what you are playing by just one click.
Step Up Lessons
Lessons for short, easy to remember musical phrases. Learn one phrase, then move on to the next, working through them until the whole song is mastered.
The LCD screen shows a grade for the performance. And if you're stuck during a performance, a voice prompt will say which finger to use.
Lessons are available for each part, with lessons for the left hand, right hand, and both hands so that you can learn to play with both hands together.
Audio Input Port to Play Along With Your Favorite Songs
Use the keyboard as a playback device by connecting an audio player such as a digital audio player or CD player, and play along. For example, if you want to play any song from your Smartphone then you can connect your phone with a keyboard and play whatever you want.
Connect to a Computer to Enjoy Even More Songs On Your Keyboard!
The keyboard has a USB port* for easy connection to a computer. Up to 10 tracks can be saved to the keyboard in addition to the built-in tracks.
Furthermore, you can also use this keyboard as a MIDI Controller by connecting to any DAW (Digital Audio Workstation) software.

1. Compatible with the following OS: Windows® Vista (32-bit), Windows® 7 (32-bit, 64-bit), Windows® 8.1 (32-bit, 64-bit), Windows® 10 (32-bit, 64-bit), Mac® OS (10.7 or higher)
2. USB Type: Type B Port
Also Read: Top 8 Best Piano Keyboard Under Rs. 10000 of 2023
Specifications of Casio CT-X700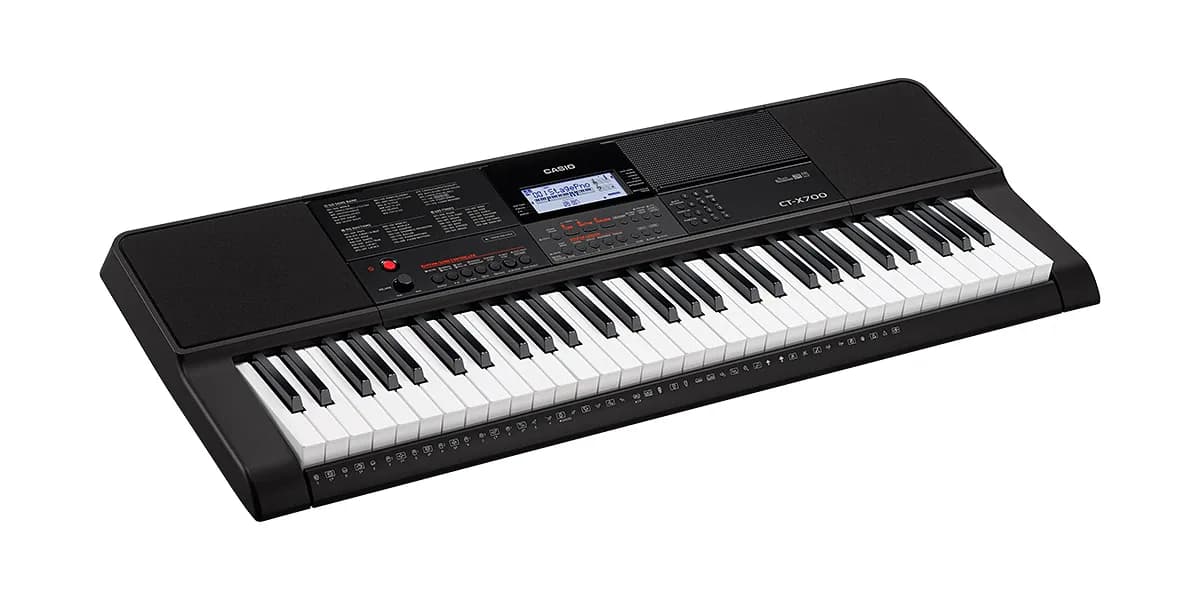 Keyboard
61 standard size keys
Touch Response: Sensitivity 3 types, Off
Maximum Polyphony
48 notes (24 for certain tones)
Tones
Built-in Tones: 600
Functions: Layer, Split, Piano/Organ button
Reverb
1 to 20, Off
Chorus
1 to 10, Tone
Metronome
Beats per Measure: 0 to 9
Tempo Range: 20 to 255
Song Bank
Demo Song: 1
Built-in Songs: 160
User Songs: 10*
User-recorded songs: 6*
* Maximum capacity per song: Approximately 320 kilobytes
Step Up Lesson
Lessons: 3 (Listen, Watch, Remember), Easy Mode
Lesson Part: L, R, LR
Functions: Repeat, Voice Fingering Guide, Note Guide, Performance Evaluation
Auto Accompaniment
Built-in Rhythms: 195
User Rhythms: 10*
* Maximum capacity per rhythm: Approximately 64 kilobytes
Chord Book Function
Chord guide
Registration
32 (4 setups x 8 banks)
Recorder
Real-time recording, playback
Keyboard Play: 5 songs, 6 tracks
Playing Along with a Built-in Songs: 1 song (L, R, LR)
Memory Capacity: Approximately 40,000 notes (1 song)
Other Functions
Transpose: ±1 octaves (-12 to +12 semitones)
Octave Shift: Upper 1/Upper 2/Lower, ±3 octaves
Tuning: A4 = 415.5 to 465.9 Hz (Initial Default: 440.0 Hz)
Preset Scales: 17
Music Preset: 310
One Touch Preset: 195
Auto Harmonize: 12 types
Arpeggiator: 100 types
MIDI
16 multi-timbre received, GM Level 1 standard
Musical Information Function
Tone, Rhythm, Song Bank numbers and names, staff notation, fingering, pedal operation, tempo, measure and beat number, chord name, etc.
Inputs/Outputs
USB port: TYPE B
PEDAL jack: Standard jack (sustain, sostenuto, soft, rhythm)
Phones/Output jack: Stereo standard jack/Output Impedance 167Ω, Output Voltage 4.5V (RMS) MAX
Audio In jack: Stereo mini jack/Input Impedance 10kΩ, Input Sensitivity 200mV
Power Jack
DC 9.5V
Power Supply
2-way
Batteries: 6 AA-size alkaline batteries
Battery Life: Approximately 3 hours continuous operation on alkaline batteries
AC Adaptor: AD-E95100L
Auto Power Off: Approximately 30 minutes after last operation; Can be disabled.
Speakers
12cm x 2 (Output: 2.5W + 2.5W)
Power Consumption
7.5 W
Dimensions
W 94.8 x D 35.0 x H 10.9 cm
Weight
Approximately 4.3 kg (without batteries)
Included Accessories
Music stand
Conclusion
So, the Casio CT-X700 has many features according to its low price. Casio has provided all the necessary features that we need for playing and practice purposes. A beginner can learn lots of stuff by spending on this.
In Conclusion, this keyboard is the best budget keyboard piano, you can go for it. If you want to buy then check the latest price of this keyboard.
For any query, contact us.
Also Read: Top 8 Best Piano Keyboard Under Rs. 10000 of 2023